Joseph Loboda, DMD
Kinnelon/Butler Area Dental Practice
Joseph A. Loboda, III, DMD
1395 State Route 23.
Butler, NJ 07405
Butler Dentist Recognized as Top Dentist for 2023
Welcome to the practice of Dr. Joseph Loboda, practicing high-quality, caring dentistry in the Butler/Kinnelon area.

Maintaining long-term relationships with our patients is a top priority of

Dr. Loboda

. It has been a great pleasure to have children grow up and remain patients as adults. Two and three generations of families that are regular patients are common at our practice, which proves the longevity of our positive patient experiences throughout generations. We are flattered and proud that patients travel from all over the country to entrust us with their dental health. We have that patients travel from New York City, Pennsylvania, the Carolinas and Florida for treatment!

Our staff of outstanding people is the reason we have such loyal patients. The members of our staff have been with us for 3 to 24 years! Our close-knit, exclusively hand-picked team is friendly, supportive and caring to our patients, while still having expert-level educations in the dental and healthcare fields.

Dentistry has changed a great deal during Dr. Loboda's years of practice. We have added new developments in methods, materials, and technologies as soon as they are available to stay on the cutting edge of the dental care industry.

Our Butler Dentist Puts Patients First

This is a patient-centered practice. Our objective is to work with you to preserve and enhance your natural dentition. We want you to keep your teeth and gums healthy for your entire lifetime. Some people need only

preventive care

to accomplish this. Others need moderate or extensive

dental services

. We will offer you every option to help you reach your objectives for health esthetics and function.

We attend continuing education courses regularly. As we move forward, we continue to anticipate the advances that are on the way, and those yet to come, with enthusiasm. Along with this, we value the importance of developing relationships with our patients to build trust and long-lasting relationships.
Appointment request
Need an appointment with a dentist in Butler ? Requesting an appointment at our Butler, NJ family and cosmetic dental office is now easier than ever. Fill out the form below and we'll contact you to find a time that fits your schedule. Start your journey towards a beautiful smile with us today!
Contact Us
Have a question or comment? Fill out the Contact Us form and we will be in touch as soon as possible.
Joseph Loboda, DMD

1395 State Route 23

Butler NJ 07405
Phone: (973) 492-8100
Joseph Loboda, DMD
Abraham J. Kadish, DMD
1395 State Route 23 South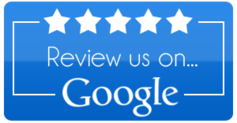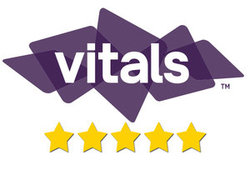 General Dentistry
Restorative (Cosmetic) Dentistry
Surgical & Prosthetics
Care of Your Gums
Snoring and Sleep Apnea
Useful Information
Fill out the contact form below and we will respond as soon as possible

Contact Dr. Joseph Loboda for your Butler dentist, Butler family dentist, and Butler cosmetic dentist needs. We also proudly serve Kinnelon, West Milford, Bloomingdale, Riverdale, Pompton Lake, Wayne, and Oak Ridge, NJ.
Joseph Loboda, DMD
Kinnelon/Butler Area Dental Practice